Despite having undergone study sessions in both theoretical and practical terms, knowledge of the martial art of Vovinam is limitless. Therefore, the following article will help you better understand the aspect of the belt system, the meaning of belt color in Vovinam.
With this martial art, the school is not only about training, improving physical strength, sharpness in thinking and reflexes of students. Moreover, the school always wants them to uphold the martial spirit in the world.
Vovinam does not have his official martial arts. After the first meeting with Vovinam masters, in 1964, the official martial arts color was blue.
Vovinam uniforms include pants, shirts, belts and badges. Blue clothes, the shirt is sewn with 2 ties yellow, and red belts. Which characterize each martial arts training level. Attached to the outfit are badges sewn on the coat, badges bearing the characteristics of martial arts.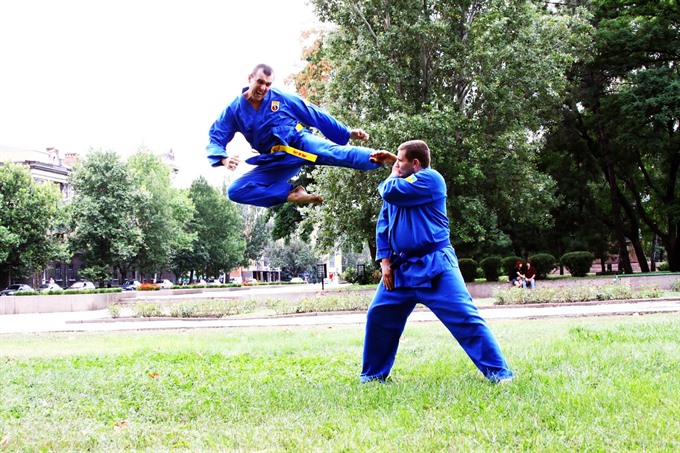 Vovinam martial clothing with the blue of the sea and the blue sky, showing the depth, immensity and tolerance. Although immense tender but also full of power and extremely brave.
It also shows the spirit of always learning, with extensive knowledge, unlimited learning. The blue of the sea also shows that the martial art has a need and a harmonious outline.
With a 2-flap shirt, the left is covered on the right flap, the badge is sewn on the heart and the name tag is on the right chest. Because the martial art promotes sectarian spirit, the insignia is placed on the heart so that students will always remember the sect and promote the sect.
Up to now, you can have accumulated a valuable lesson about Vovinam martial arts from the above information. Hopefully this information will be helpful for you in the learning process not only at the school